Internal mortgage
Kapital Bank offers an internal mortgage loan on favorable terms to those who want to buy or renew an apartment.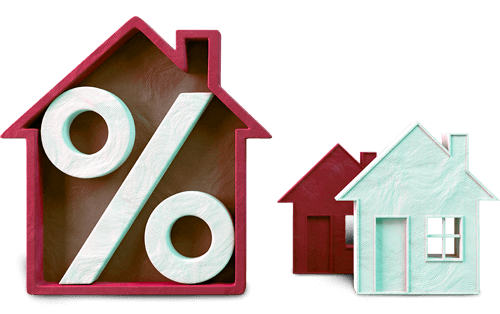 Minimum and maximum loan amount
30 000 - 250 000 AZN
Loan term
3-20 years (36 - 240 months)
Annual interest rate
Starting from 10%
Detailed information
• A maximum of AZN 500,000 can be provided within the project with partner companies.
• The type of payment is in the form of an annuity.
• The borrower's credit history request is made in accordance with the rules of the AMLGF.
• The age limit is also determined in accordance with the rules of the AMLGF.
• Insurance is property and life insurance.
• The assessment can be carried out both by an independent appraisal company and by an internal appraisal of Kapital Bank OJSC.
Conditions
Commission fee
1. The commission fee for the loan is 0.5%.
2. Expenses from the notary's account (the corresponding account must be from Kapital Bank OJSC) is 0.5%.
Minimum down payment
1. When the loan is issued in accordance with the rules of the AMLGF: within the terms of the AMLGF
2. In case of non-disbursement of the loan in accordance with the rules of the Fund: 30% if the client has an official income, 50% if there is no official income.
Other conditions
1. Loans to customers without official income can be issued only by the decision of the Retail Credit Committee.
2. The lending procedure is determined by the "Internal Mortgage Loan Procedure of Kapital Bank OJSC".
3. Other conditions determining the requirements for the issuance of a loan not specified in the terms of the product and in the "Procedure for issuing an internal mortgage loan of" Kapital Bank "OJSC" regulated.
4. In case of granting a loan under the rules of the AMLGF, the insurance and appraisal company must be the authorized organization of the AMLGF for mortgage lending of the AMLGF.
5. According to the agreement to be concluded with the partner company, the loan amount, annual interest rate, term (excluding the maximum term), minimum down payment, commission fee are determined on the basis of the decision of the Product Commission.
Mortgage loan order.
Fill out the form to order a mortgage
The companies we cooperate with
Mortgage calculator
Calculation of mortgage loan
How can I get internal mortgage?