Cash consumer loans
We offer our customers a cash loan that you can easily get to realize your dreams or meet your needs. Cash loans can be used to solve your current business, as well as for personal purposes. With an online loan order, you can get the amount you want quickly and easily.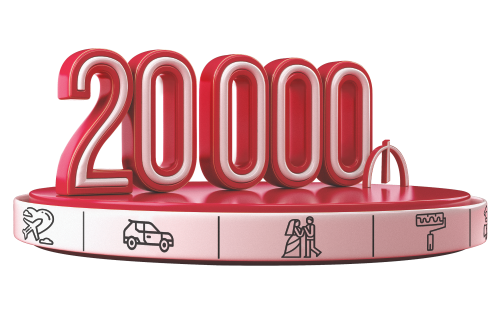 Amount of loan
AZN 300 to AZN 20 000
Loan period
min. 3 months - max. 60 months
Annual interest rate
Start with 20%
Documents
• Identity card (additional military card for militaries)
Requirements
• People who get salary or pension from Kapital Bank can get loans
• Age limits - 18-70
• Work experience requirement: work experience at the last place of work - 3 months. Whose salary/pension card doesn't belong to Kapital Bank - 6 months. There is no such requirement for retirees.
• A guarantor may be required in special cases
• Loans may also be issued to persons who have also obtained loans from other banks
• People who have official income
Get a cash loan
Fill out the form and get a cash loan!
How can I get cash consumer loans?