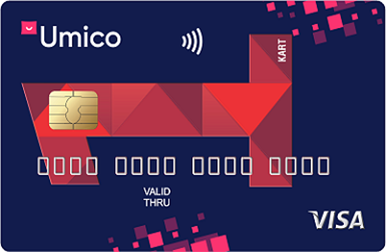 BirKart Umico
Double cashback
The unique joint card of Kapital Bank and Umico, giving the opportunity to interest-free installments.
35 AZN
Card price for 1 year
Card limit
up to 10.000 AZN
Card validity period
36 months
Grace period
up to 40 days
BirKart Kalkulyatoru
Təqribi aylıq ödəniş
0 AZN
It is a co-branded card product presented by Kapital Bank and Competo. The customer receives both Cashback amounts provided by Kapital Bank and earned within the Umico partner network. The amount of Cashback issued by both parties is accumulated as a bonus in the customer's Umico balance.
BirKart order
Fill out the form and get BirKart
How can I get a BirKart Umico card?